Having a website is an absolute necessity for businesses the world over. Whether you aim to gain new clients, create a better first impression, or maximize revenue, you will need a compelling website. However, your business goals can be hampered in case your website design is outdated. For such businesses, it might be the right time to redesign their websites.
There are several elements such as layouts, colors, fonts, and graphics that encompass a website's design. 46 percent of online customers believe that a website's design is critical for its credibility. Whatever approach you adopt for your site design, it is essential to ensure that the website meets the needs and desires of the audience.
Do you need a website redesign?
Many businesses do not realize that their website needs constant refreshing. Their websites fail to highlight and complement their business' values and identity. Often, their rival businesses gain a competitive edge by improving their websites, while they fall behind.
There are several common website issues that will let you know it is time for a redesign. Addressing these problems can have a massive impact on your leads and conversion rates.
Some of these issues include:
Overused imagery
Non-mobile friendly site
Poor color scheme
Poor navigation
Slow loading speeds
If your website is found guilty of any of these, you might consider redesigning it. If you are busy or unfamiliar with website design, there are dozens of professional website design and development companies to help you. Pick the right one to make the website redesign process effortless.
Website redesign tips:
Redesign a website can be an overwhelming challenge. You have to reconsider all the content that you already have created. In this post, we have compiled a few essential tips that will ensure that your redesign process goes smooth.
1. Analyze the current website:
Don't just begin redesigning your website a new. Instead, start by looking critically at your current website design. Identify what is working and what factors are creating problems. For instance, if you are experiencing frequently abandoned shopping carts in your ecommerce website, you can redesign the checkout process to encourage follow through.
Use Google Analytics and study traffic patterns. You can also take help from visual reports like scroll map to analyze user's behavior on your website and identify the areas of the website where they face problems. You can also take help from recordings to get an in-depth analysis of the user's activities on various pages.
2. Set your priorities:
The website redesign shouldn't just change the way a website looks. It should enhance the functionality of the website and improve user experience. You should decide which metrics you want to improve and should focus on those factors in the redesign process. Identifying your priorities upfront allows you to focus on specific results that you want to achieve with the redesign.
3. Go mobile first:
As more than half of the global internet traffic now comes from mobile devices, you need to design your website with mobile users in mind. It is more likely that your website visitors are mobile users instead of desktop users. Failing to design a mobile-friendly website may result in the loss of a large number of leads.
Mobile-friendliness is also a factor responsible for the ranking of a website. After Google's mobile-first indexing, your site might appear lower on search engine results page (SERP), if it isn't mobile-friendly. Once you are done with the redesign work, you need to test your websiteand see how it appears on mobile devices. If it doesn't pass the test, you should make changes to make it pass the test.
4. Focus on seamless user experience:
It is easy to get lost in the technicalities of the task when you are redesigning your website. Many people consume a lot of time deciding which features they need to add to the site and how to integrate it with other marketing channels. They often forget the primary purpose of a website redesign, that is, to enhance the user experience of the intended audience.
User experience design prioritizes ease of use and focuses on user engagement with the company through the website. It also helps you create a new design that caters to the needs of your potential customers.
5. Use strong visual elements and graphics:
Redesigning a website is not just changing the website layout and elements such as logos and icons. Website redesign should also focus on visually representing your business. It must bring forward stunning product pictures, videos and other visual content like infographics and memes.
This is because the human brain responds faster to visuals. Studies from the Nielson Norman Group revealed that certain images catch more attention than others. It is necessary to use pictures that engage customers and tempt them to make a purchase.
6. Optimize your website for SEO: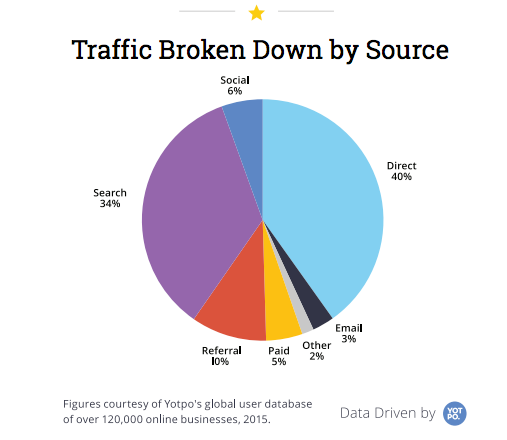 The search engine optimization strategy of your site decides how easily your customers can find your site for relevant keywords and phrases in the search engine. While redesigning your website, it is necessary to pay attention to SEO. This is particularly important for ecommerce sites since search is still their primary source for referral traffic. Since SEO strategies are constantly evolving, you need to keep yourself up to date with the latest trends to ensure that the redesigned website performs better than before.
7. Build a blog:
If you still do not run a blog, it is time to build one because it is one the most effective way to drive traffic to your site. A 2017 study by Havas Group found that 85 percent of consumers report wanting to read more content by brands. If you fail to meet your customers' needs and expectations, you risk losing them to your competitors. A blog is the cheapest and easiest way to communicate with your audience and keep them engaged to your website.
Conclusion:
You may not need to implement all the tips when redesigning your website, but the more tips you follow, the better results you'll get. If your website works well on mobile devices and provides the best user experience, you can be sure that the redesign will last you through the current year and beyond.
About the Author:
Alma Causey is a Freelance writer by day and sports fan by night. She writes about tech education and health related issues. Live simply, give generously, watch football and a technology lover.