In today's digital economy, search engine optimization (SEO) is critical to your success. Whether you own a traditional business, operate a brick-and-mortar storefront, or run an online retail company, your website should be backed with strategic SEO tactics.
Use these 10 tips to boost your online visibility and brand awareness to drive more traffic and generate more revenue.
First Thing's First: What is On-Page SEO?
SEO is all about tweaking your website to make it rank higher on the search engine result page (SERP), and on-page strategies refer to the optimization of elements that a user can see and feel when interacting with your site. This includes everything legible from the first impression on the SERP up until the user exits the session (or leaves the site). However, on-page strategies also target user experience (UX) and behind-the-scenes site structure to address multiple ranking factors within the SERP algorithm.
Google uses hundreds of ranking factors to determine which results it provides for a given search query, and on-page strategies fall under an umbrella of SEO essentials to drive more traffic by appearing higher on the SERP.
Below are our top 10 on-page SEO tips you can easily implement to rise in the search ranks.
1. Identify Target Keywords

The first step to SEO is identifying which keywords you hope to target, or in other words, which searches you want your site to appear as a result. For example, if you're in the business of tax preparation, you might target "Accountant near me" or "How to file taxes".
There's an array of keyword research tools you can use to identify the best keywords to target. Generally, you should select terms with high monthly search volume (MSV) and low competition.
2. Optimize Title Page and Meta Descriptions


Remember, on-page SEO starts the minute a user lays eyes on your site displayed on the SERP. Before they even enter, they'll read the title and meta description that informs them about what the page is about—or at least, it should. Take a look at a screenshot of GoodLife Home Loans on the SERP.
The text displayed should be succinct but informative, enticing but not click-bait. Google's top priority is user experience, so if someone clicks on your site only to find that it lacks the content they were searching for, they'll quickly hit the back button and exit out, thereby negatively impacting your "bounce rate"—one of many ranking factors.
Depending on the page you're optimizing, the title and meta descriptions should contain your target keyword. (The example seen above directs to the branded home page, hence the absence of key terms).
3. Craft Meaningful` URLs
This detail is small but significant, as optimized URLs make it easier for Google to crawl your site and signal that it matches a given query. While optimizing text displayed on the SERP, update the page's URL so that it is clear, evergreen, and keyword optimized.
4. Make Strategic Keyword Modifications
Once you have your target keywords in mind, make some strategic adjustments. It's best to target long-tail keywords that add modifiers to your token term; they have lower competition, and although the MSV may be smaller, the traffic they generate will be higher in quality because the user is searching for a specific solution that your business offers.
The search engine also uses latent semantic indexing (LSI) to tailor its results, to be sure to add relevant terms when possible.
5. Place Key Phrases Judiciously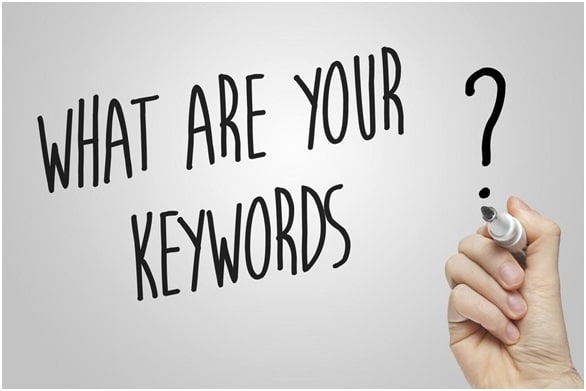 On that note, be sure to avoid "keyword stuffing", or the act of filling your content with too many keyword instances and renders is awkward or unnatural as a result. They should be spread out evenly and placed where they count most: in the H2 and H3 tags.
6. Steal Featured Snippets
As you strategize content to create, aim for answer boxes and featured snippets—or the result Google deems to be the best answer to a user's search and displays at the top of the SERP. The easiest way to do this is by turning your keyword into "What is…" or "How to…" H1 questions, then answering it succinctly in the text that immediately follows.
During this process, conduct competitor research to see who earned the snippet you're after and why. How did they format the page? Which topics did they cover? Did they include videos? By evaluating their strengths and weaknesses, you can keep what works, ditch what doesn't, and establish yourself as authoritative thought leadership in your industry. Learn more about Different types of Seo or types of Seo.
7. Improve Content Legibility
Whether you create a How-To Manual or Step-by-Step DIY Guide, be sure that the content is legible. Break up large blocks of texts with paragraph breaks and spacing to make it easier on the eyes, create subsection headers that guide the flow of information, and use bulleted lists to make content easily digestible. Bold and italicized formatting are also great ways to draw attention to key takeaways. You can use heat maps to see how far your readers make it down the page before exiting the session and adjust as necessary.
8. Enhance Visual Aesthetics
Decrease bounce rate and promote user engagement with a sophisticated UX design. In the screenshot below, you'll see an example of how ShareAbles for Hire cleverly optimized on-page SEO.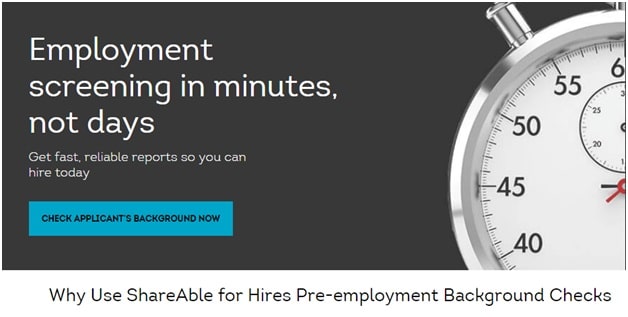 Here, we see several variations of the "employment screening" key term, along with a snippet of subtext that adds value and clarity. The clock on the right helps drive the selling point home—i.e., screen employees faster—while the bright blue call to action (CTA) heightens the sense of time urgency.
9. Optimize Site Speed
Not only should your site look beautiful, but it should function beautifully, as well. No one will stay on a page that takes forever to load or is difficult to read on a mobile device. Even though these adjustments take place behind the scenes, they're equally important to on-page SEO.
10. Simplify User Experience
Your ultimate goal is to convert the traffic you generate into paying customers, so make the process as simple as possible. Users shouldn't have to navigate through multiple pages to make a purchase or find contact information, so place persuasive CTAs throughout the body of your copy that they can easily click whenever they feel ready to pull the trigger.
The best way to avoid cookie-cutter agencies or SEO brands incompetent of ranking themselves is to reach out to SEO Consultant in Bangalore or elsewhere, who are proven and rank indefinitely well on their own for competitive keywords of services they offer.
The world of SEO is vast and complex, but start with these 10 on-page tips to increase traffic and drive growth before turning your focus to off-page and technical tactics.